---
Walkthough of demo


Sample images
This is a sample of the images used for this demo. It contains a mix of faces from the Caltech face dataset and images from the Caltech background datasets. The do_preprocessing.m script should resize all of them to 200 pixels in width.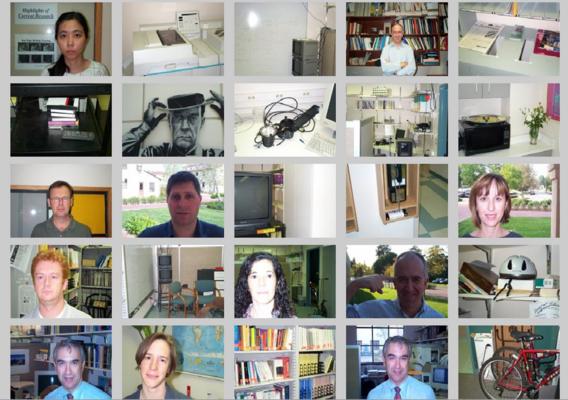 Interset point operator
Running do_interest_op.m calls the crude interest operator, Edge_Sampling.m. This runs a Canny Edge detector over the image and then samples points from the set of edgels. The scale is also determined by randomly sampling over a uniform distribution. The two images below show the set of edgels and sampled regions for a typical image.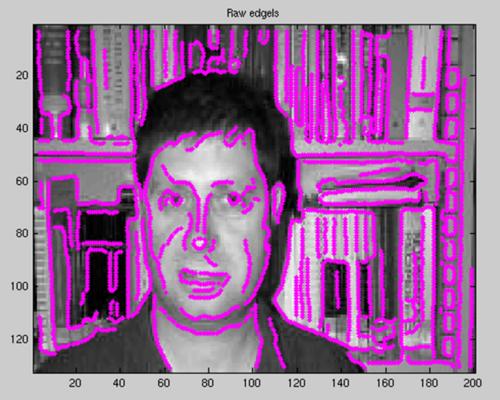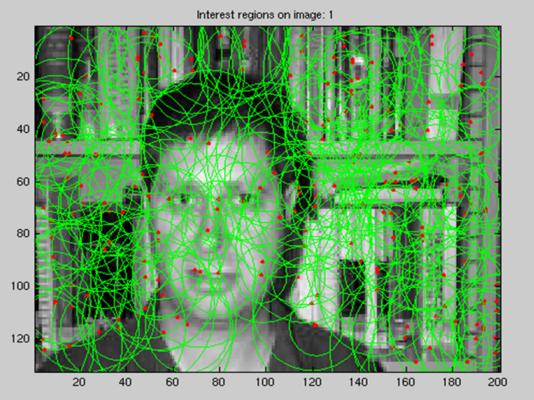 Representation
Running do_representation.m produces SIFT vectors for each interest point. Once a visual vocabulary or codebook has been built and the do_vq.m procedure has been run, each interest point file should contain the variables shown in the figure below (in this image, there are 154 regions - this number will vary from image to image):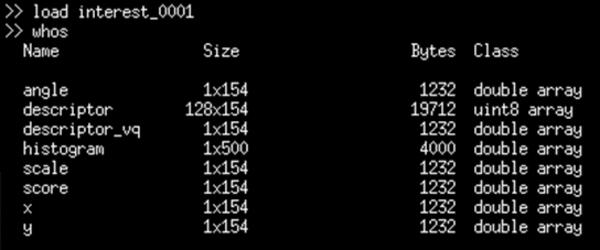 Training
Running do_plsa.m should produce output like (n.b. it will not be identical due to the random initialization of the model):
>> do_plsa('config_file_1')
Iteration 1 dLi=0.000000
Iteration 2 dLi=225.753173
Iteration 3 dLi=142.124978
Iteration 4 dLi=114.276770
Iteration 5 dLi=102.580805
Iteration 6 dLi=95.619991
Iteration 7 dLi=89.379039
Iteration 8 dLi=83.222576
Iteration 9 dLi=78.063911
Iteration 10 dLi=74.565845
Iteration 11 dLi=72.679587
Iteration 12 dLi=72.276609
Iteration 13 dLi=73.070117
Iteration 14 dLi=74.539317
...
It should finish after 100 iterations.

Evaluation
Running do_plsa_evaluation.m will then produce (after a few more EM iterations) several figures. Below are plots of the p(w|z) (on left) and p(d|z) (on right) densities: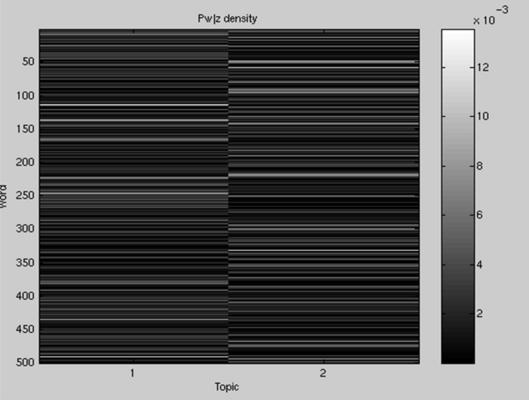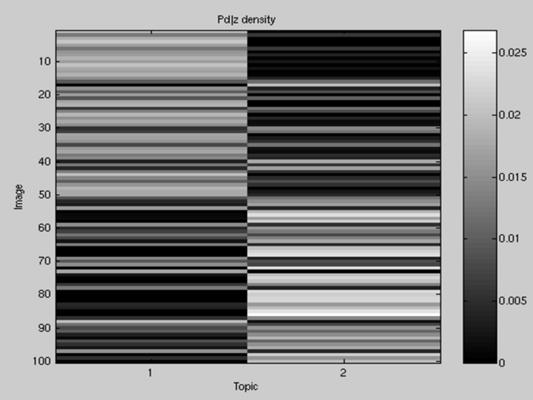 Then the ROC and RPC curves are shown for classification task (face present/absent) only - the bag of words models cannot localize.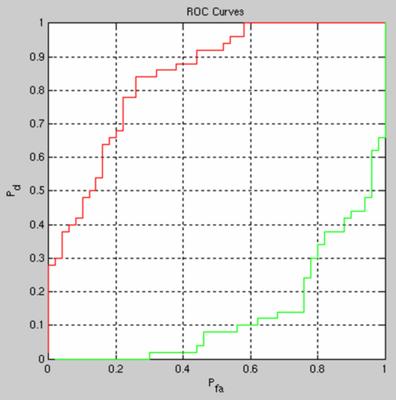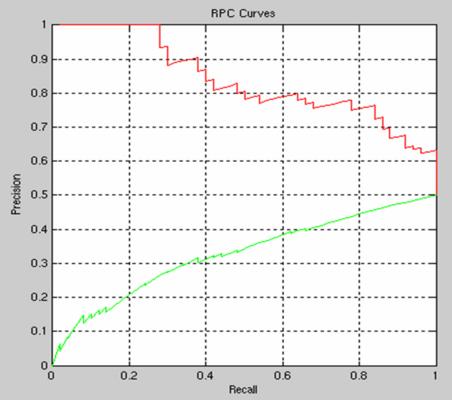 Finally, some example images are plotted with the regions overlaid, coloured according to their preferred topic: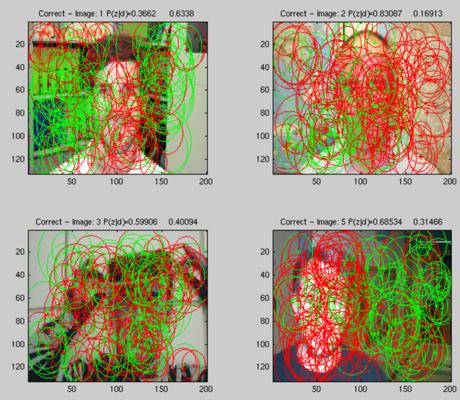 ---
References
[1] Hofmann, T., "Probabalistic Latent Semantic Analysis", UAI 1999.
[2] Blei, D. and Jordan, M., "Latent Dirichlet Allocation",Journal of Machine Learning Research, 3:993-1022, January 2003.
[3] Fei-Fei, L. and Perona, P., "A Bayesian Heirarcical Model for Learning Natural Scene Categories", Proc. CVPR, 2005.
[4] Sivic, J. and Russell, B. and Efros, A. and Zisserman, A. and Freeman, W., "Discovering object categories in image collections." Proc. Int'l Conf. Computer Vision, Beijing, 2005.