---
Walkthough of demo


Sample images
This is a sample of the images used for this demo. It contains a mix of faces from the Caltech face dataset and images from the Caltech background datasets. The do_preprocessing.m script should resize all of them to 200 pixels in width.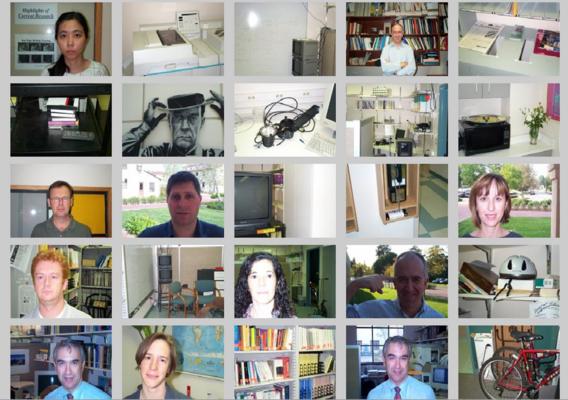 Manual Training
The manual training consists of clicking on point on the faces. A red dot indicates the location of the click, while a red rectangle shows the scale of the region taken from the image. The figure below illustrates this procedure: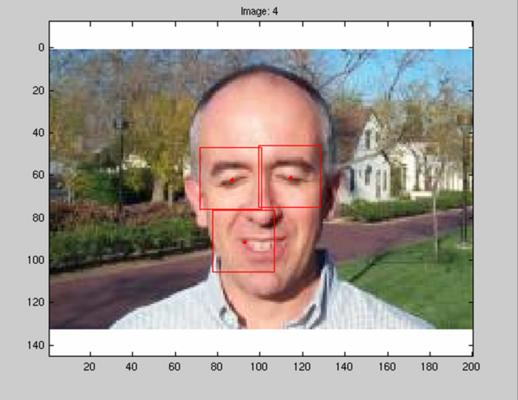 Once all training images have been manually annotated, the shape model (relative to the 1st part) and filters (pixel averages of regions selected for each part) are shown. These form the shape and appearance models for use in recognition.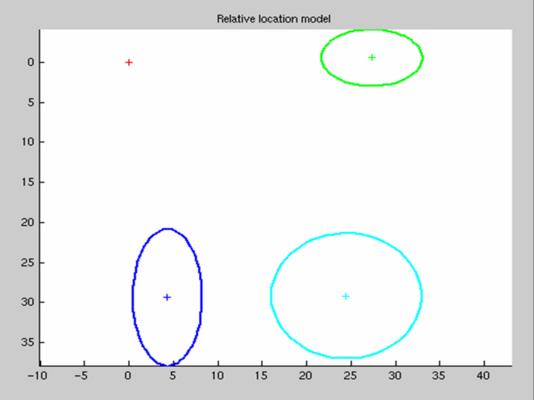 Filtering
The filters computed in training are now applied to the images using normalized cross-correlation. The figures below show the response maps for each model part on a single image, with the black dots indicating local maxima which are taken as interest points in recognition.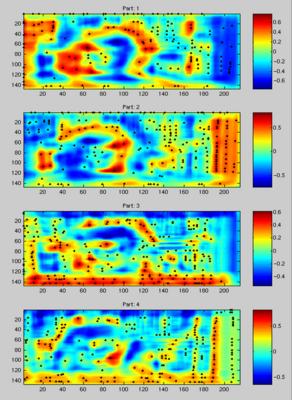 The interest points extracted for each part on the image are shown below (coloured according to their part).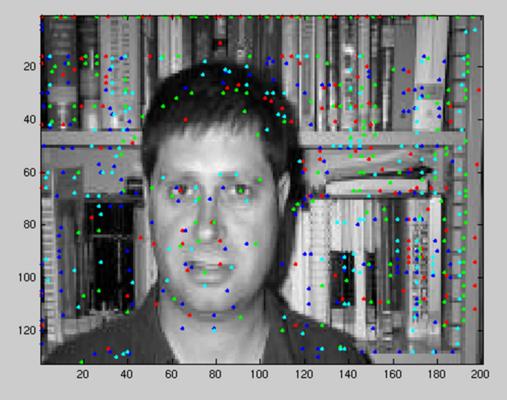 Recognition
The spatial model is now applied to the interest points and the best combination found over each image. The score for each match is a weighted combination of the probabilty under the shape model and the normalized correlation response over at the interest points for each part. The ROC curve below (left) evaluates classification performance (face present/absent) and the RPC curve below (right) shows the localization performance.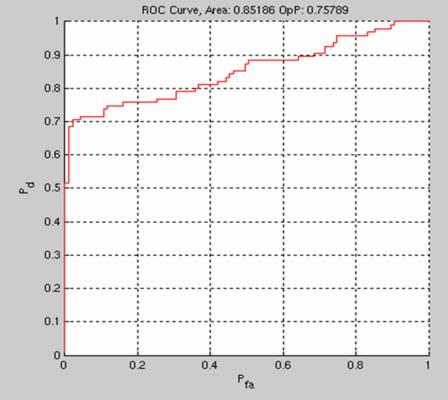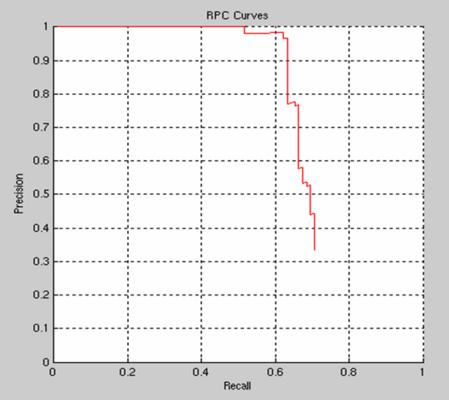 The examples in the image below show the best match with coloured crosses; the proposed bounding box (a constant scale factor larger than the bounding box of the best match) in green or red depending if it was correct or not; the ground truth bounding box in blue. The interest points for each parts are also plotted.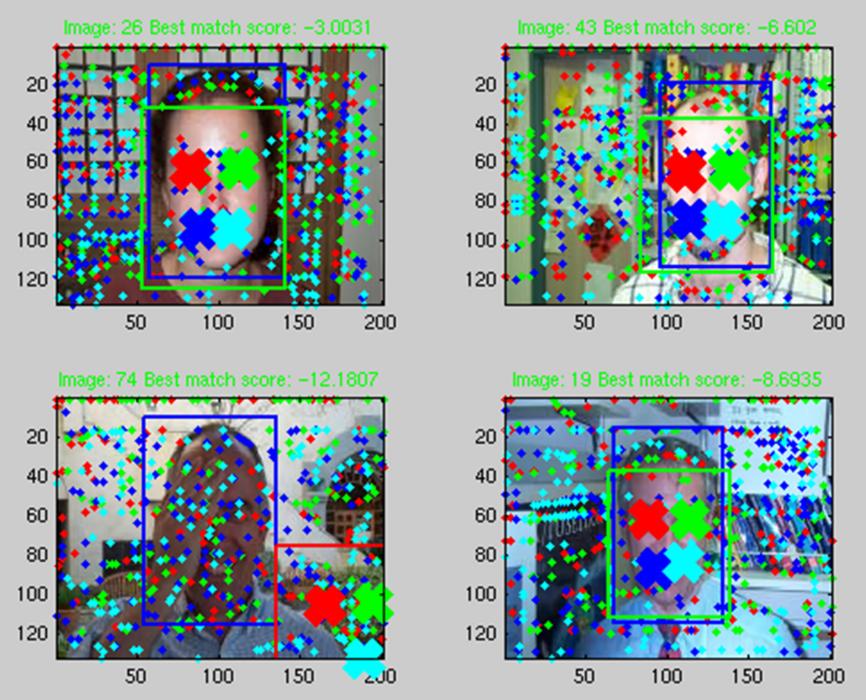 ---
References
[1] Fischler, M. and Elschlager, R. "The representation and matching of pictorial structures." IEEE Transactions on Computers, 22(1):67--92, 1973.
[2] Felzenszwalb, P. and Huttenlocher, D. "Pictorial Structures for Object Recognition." Intl. Journal of Computer Vision, 61(1), pp. 55-79, January 2005.