Press
Speaking Engagements
I enjoy speaking about topics in robotics, technical education, and the creative design process. I have received rave reviews from organizations such as Honda, the Defense Advanced Research Projects Agency (DARPA), the Smithsonian Museum, the Boston Museum of Science, and many elementary, middle and high schools. If you are interested in coordinating a potential speaking opportunity, please contact me at the email address at the bottom of this page.
My presentation topics include:
Engineering Creativity: Exercises for the Right Brain
Encouraging creative thought is important for everybody, no matter what you do or how old you are. This presentation looks at the logistics of creativity, sources of inspiration, and how to structure your environment to enhance creative thought.
The Future of Robotics and Swarm Robot Applications
Swarms are the future of robotics. This presentation motivates the need for swarms of robots, and explains the technology required to produce group behaviors. It usually includes robot demos and audience participation.
The End of the World and Other Misconceptions: The Truth About Robotics
A lighthearted look at society's views on robots, Hollywood's portrayal of them, the current state of the art, and the future of the technology.
Extreme Lesson Plans: Inspiring Invention and Engineering in the Classroom
Invention and Play often go hand-in-hand. This presentation looks at the kind of play that has shaped my inventiveness, from kindergarten to the present day.
Select Press


"Nova Science Now" NOVA scienceNOW TV Series — January 25, 2005
Click here for Frequently asked Questions about the segment.




"Thinking Big", WGBH Boston Televison Show — October 5th, 2005




"Teaching Invention", The Connection National Public Radio Show — June 9th, 2005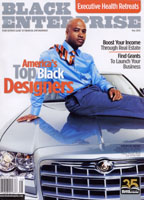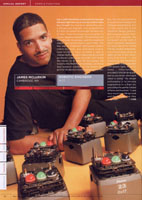 "America's Top Black Designers", Black Enterprise Magazine — May 2005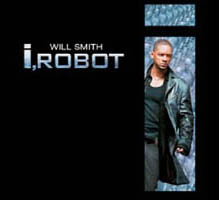 "I, Robot" Special Edition DVD Bonus Disc "About Science Fiction and Robots" Twentieth Century Fox Home Entertainment — May 2005)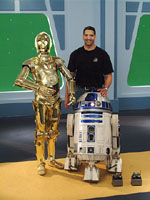 "The Science of Star Wars" Discovery Channel Miniseries — May 17th, 18th and 19th, 2005, at 8pm on the Discovery Channel (Check local listings for additional times)




"2005 Innovation Forum". The Lemelson-MIT awards program honors both established and rising inventors, for their ingenuity, creativity and contribution to American invention. This panel was presented at the MIT Museum as part of the Young Inventors at MIT series. — March 8th, 2005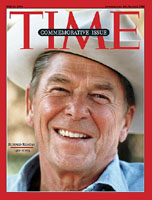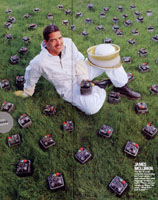 "The Swarm Keeper / Metal Insects on Wheels" Time Magazine — June 14, 2004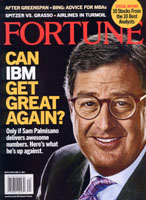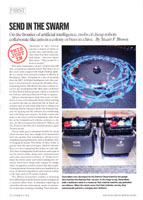 "Send in the Swarm" FORTUNE — June, 2004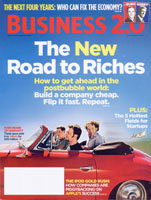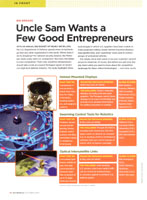 "Uncle Sam Wants a Few Good Entrepreneurs" Business 2.0 Magazine — October, 2004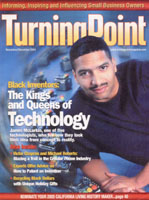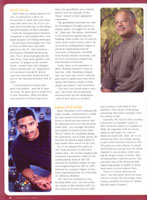 "Black Inventors: The Kings and Queens of Technology" Turning Point Magazine — November/December, 2004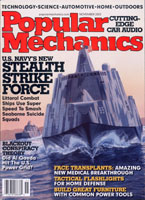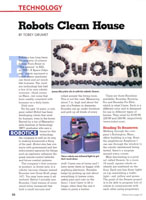 "Robots Clean House" Popular Mechanics Magazine — November, 2003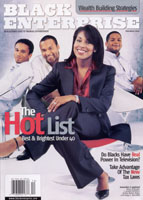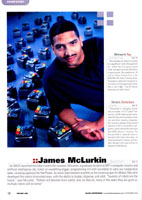 "The Hot List: Best & Brightest Under 40", Black Enterprise Magazine — December 2003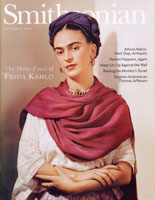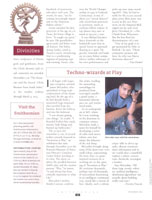 "Techno-wizards at Play" Smithsonian Magazine — November, 2002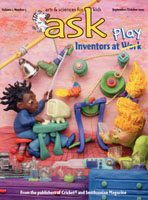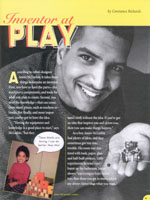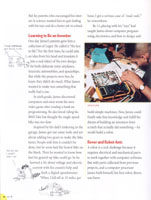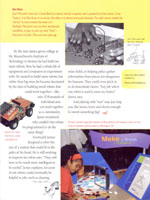 "Inventor at Play" ask Magazine — September/October, 2002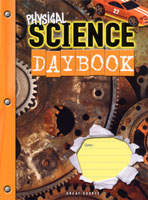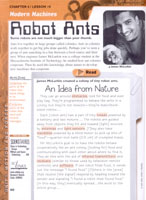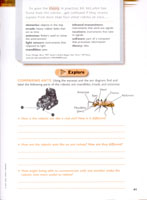 "Modern Machines: Robot Ants" Physical Science DayBook Workbook — 2003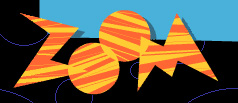 "Zoom" Zoom Television Show — 2004

CNN Headline News — March 17, 2003
CNN Cool Science — March 17, 2003


Press Releases
Microrobotics Inventor Wins $30,000 Student Prize for Inventiveness from Lemelson-MIT Program — February 26, 2003

MIT Senior's Robot Begets "Ant" Farm — April 27, 1995
Exhibits


Invention at Play — a national interactive traveling exhibit designed to explore the correlation of play and creativity in the process of invention, from the past to the present.
Photo Requests
If you are interested in using the photo of McLurkin displayed on this page, please contact Kristin Joyce or Melissa Makofske at the Lemelson-MIT Program for permissions, 617-253-3352. For other photo requests, please contact me at the address below.
---
James McLurkin