Projects
Many approximate applications (such as multimedia processing, machine learning, and big data analytics) have the freedom to produce multiple acceptable results with different levels of accuracy. This gives us an opportunity to explore more aggressive program transformations that change semantics of a program to improve its performance and resilience, while producing acceptably accurate results.
Programming Approximate Hardware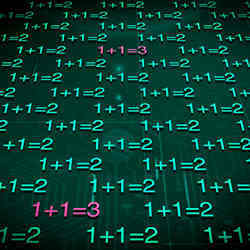 Future high-performance architectures will have approximate and/or unreliable components that occasionally exhibit soft errors, which silently corrupt the results of computations. Full detection and masking of soft errors is challenging and expensive, but it can be unnecessary for approximate applications, which naturally tolerate such errors. I have built systems for developing applications to run on approximate hardware:
Chisel. Chisel is a system for reliability-aware and accuracy-aware optimization of computations that run on approximate hardware. Read More Chisel automatically selects which arithmetic operations and data can be approximated to minimize the computation's energy consumption while satisfying the developer-provided reliability and accuracy specifications. To find the optimized programs, Chisel formulates the placement of approximate instructions and data as an integer linear optimization problem. You can read about Chisel in OOPSLA '14 paper. ↩

Rely. Rely is a programming language for computations that execute on unreliable hardware. Read More Rely allows a developer to specify the computation's reliability goal, mark individual arithmetic operations as approximate, and mark data that can be stored in approximate memory. Rely's static analysis can verify that a function that executes on unreliable hardware produces the correct result that satisfies the reliability goal. You can read about Rely in OOPSLA '13 paper. ↩
Transforming Programs to Trade Accuracy for Performance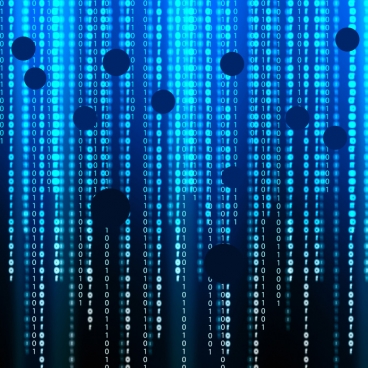 Accuracy-aware program transformations are compiler-level techniques that automatically generate approximate programs that have improved performance or energy consumption at the expense of the result's accuracy. In contrast to the standard approach to program transformation, which uses discrete logical reasoning to prove that a transformation does not change the observable semantics of the program, I propose novel probabilistic and statistical reasoning techniques that quantify the frequency and magnitude of results' differences:
Code Perforation. SpeedPress compiler transforms programs to perform less work by running fewer loop iterations or completely removing loops. Read More To find approximate programs that produce results whose accuracy is within acceptable user-defined bounds, I developed a novel find-analyze-navigate dynamic program optimization technique for exploring accuracy/performance tradeoff space. This optimization technique (1) finds computations in which a program spends most of its time using profiling, (2) analyzes how transforming each such computation affects program's accuracy, execution time, and integrity, and (3) navigates the tradeoff space by testing programs with multiple applied transformations. The generated approximate programs can dynamically respond to a range of increased performance demands while producing acceptable results. You can read about code perforation in ICSE '10, ASPLOS '11, and FSE '11 papers. ↩

Probabilistic Accuracy Analysis. Static analyses for accuracy-aware transformations compute the probability of large numerical errors as the consequence of applying accuracy-aware transformations. Read More The SAS '11 paper presents a static analysis of loop perforation for a number of relevant code patterns (with randomness coming from the input). The POPL '12 paper presents a static analysis of map-fold computations transformed by randomized function substitution and sampling (with randomness coming from the computation itself). This paper also presents a tradeoff space exploration strategy based on mathematical optimization, which provides optimality guarantees. ↩

Approximate Parallelization. Quickstep parallelization framework improves performance of parallel programs by opportunistically relaxing synchronization primitives, such as locks and barriers. Read More Quickstep uses online statistical testing to ensure (with high confidence) that the program with potentially introduced data races still produces an acceptable result. You can read about Quickstep in RACES '12 and TECS PEC '13 papers. ↩
Escaping Infinite Loops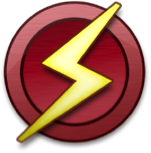 Infinite loops can make applications unresponsive, which causes lost work, denied access to application's functionality, and failure to respond to urgent events. Bolt is a system for dynamically detecting and escaping infinite loops in binaries. At the user's request, Bolt attaches to a running application, monitors its execution, and reports to the user that the application is in an infinite loop when the consecutive loop iterations produce the same state. Bolt can then escape the infinite loop by transferring control to a statement following the loop, allowing the application to continue its productive execution. You can read about Bolt in ECOOP '11 and OOPSLA '12 papers.