NB Tutorial
Welcome to NB 2.0! With NB, you can jot notes in the margins of the lecture notes, and receive feedback on those comments from your faculty and classmates. You can see it as a sort of online forum sitting on top of the actual lecture notes.
If not done already, click on the link you received in you NB invitation email. You'll be taken straight to your NB Homepage
Open a file, then just drag on some contents to select an annotation region, type, and click save. Your notes can be private, but if you publish them to the whole class, it can help your classmates and you.
If you notice something interesting, jot a note for others to read
If you have a question, jot it down so another student or staff will see and answer it
If you see a question you can answer, right-click on it to post the answer
If you see a question you can't answer, right-click and select "answer please" so that it gets more attention
Your reading assignment can be fulfilled by writing new notes or by replying to notes from other students and staff
Post questions early! That way your classmates and staff have more time to reply.
By default, the whole class can see your comments, but they are anonymous. If you click the "sign" checkbox, the class will see your email next to your comment.
NB Homepage - explained
Let's take a look at the features that are available from the NB homepage: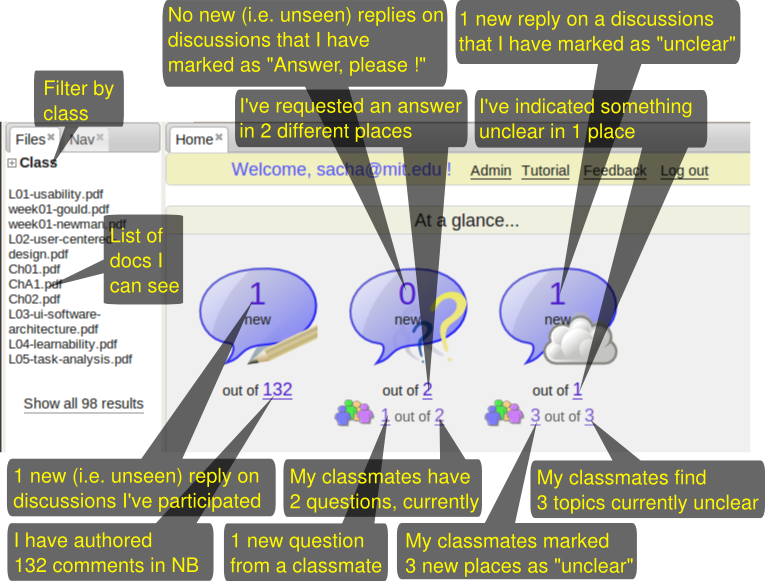 A Collage View - explained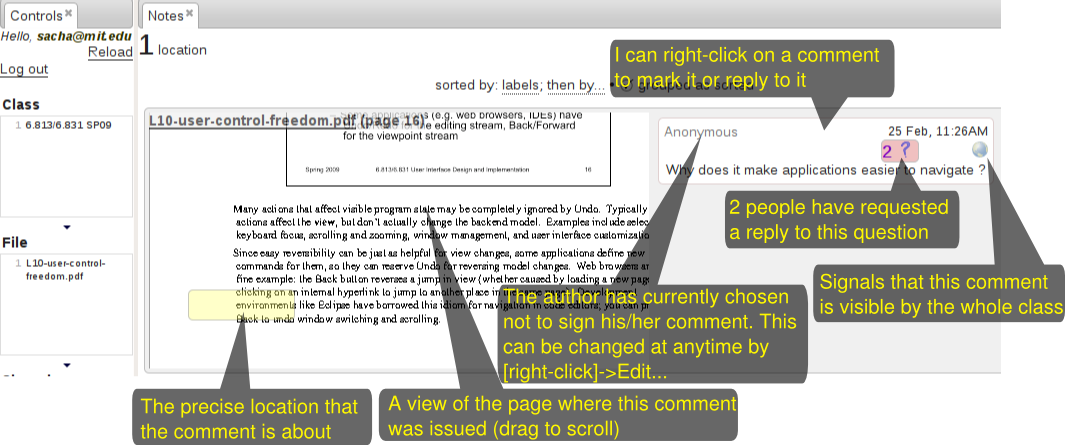 As soon as you hover over a note with your mouse, NB marks that this note has been seen, so that it won't show in the New (i.e Unseen) Notes Views in the future.
PDF Reader View - explained
The main commands specifically available when reading a PDF are shown below.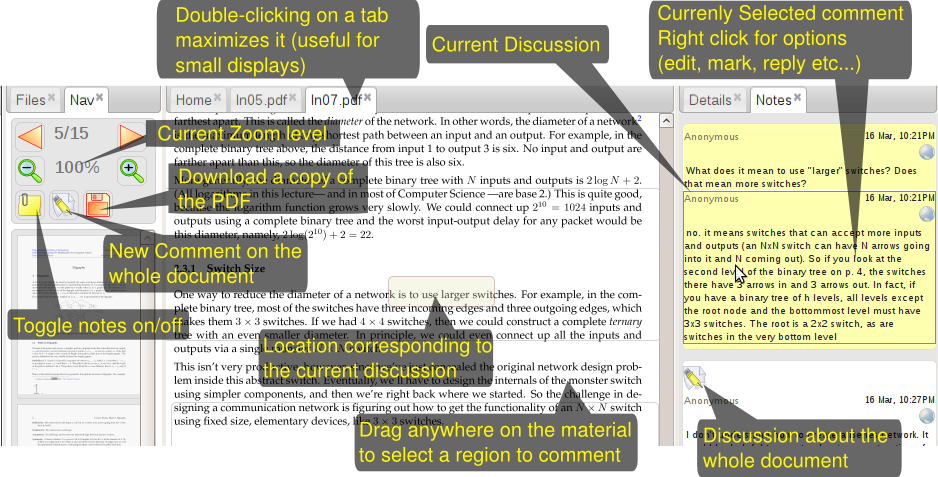 In order to write a new comment,drag on any region of the material. An editor, like the one below opens, where you can type your comment.