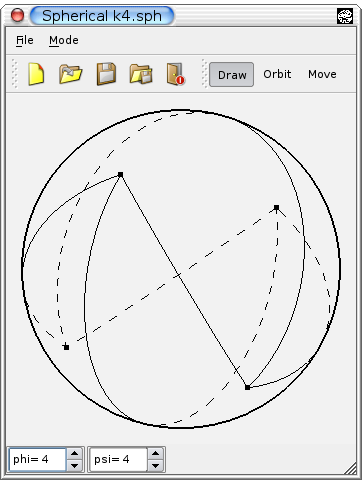 Spherical is a simple (but also simple to use) editor for spherical drawings developed by André Schulz. The current version is 0.6. Spherical is free software and published under GPL.
The program allows you to:
Draw vertices and arcs on the sphere (also arcs greater Pi),
move already placed vertices,
delete arcs and vertices,
rotate the sphere,
measure the length of the arcs,
export your drawing to eps and pdf.