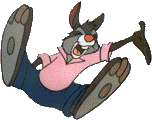 About Brier
About the Family
News and Updates
Photo Album
Contact
News and Updates
Toddler * Infant * Newborn * Pregnancy

Friday, December 26, 2008
3 months, 14 days Brier's first Christmas was a white one. Very white, actually. Brier and his brothers have been snowed in for over a week now. Brier's taking it better than the rest of the family, since he mostly prefers to stay at home.

He continues to learn and grow by leaps and bounds. He's now solidly in size 3 diapers and 6-9 month clothes, and this evening he rolled over onto his back for the first time. His favorite activities include nursing, talking to himself, watching his big brothers rough house, and falling asleep on his dada's shoulder.

Sunday, December 14, 2008
3 months, 2 days Brier recently went through a growth spurt, eating like crazy, but even during his growth spurts he remains a very happy baby. He particularly likes Cookie Monster and watching his big brothers run around. He brings any toy he can to his mouth, and holds his head steady. It's amazing how quickly he is growing up.

It's been a busy holiday season for Brier and his brothers. Lots of family and friends came to visit over Thanksgiving, and Brier helped pick out a Christmas tree for the family. The boys took a train to visit Santa, and today they played in the first snowfall of the year.

Tuesday, November 18, 2008
2 months, 6 days Weight: 13 pounds, 12 ounces. Height: 24-1/2 inches.

Monday, November 3, 2008
7 weeks, 3 days Brier missed having his dada's attention all day long today since Alex started back at work. Weight: 13 pounds, 3 ounces.

Monday, October 27, 2008
6 weeks, 3 days How quickly time flies. Brier now holds regular "conversations" with his Mom and Dad, as well as with random inanimate objects. He's also started reaching for and swatting at toys. Brier has been less accomplished at taking a bottle, but is working on it. In the meantime, Cale and Dillon happily finish up the milk Mom expresses that Brier doesn't want.

Friday, October 17, 2008
5 weeks Weight: 11 pounds, 10 ounces. Height: 22 1/2 inches

Tuesday, October 7, 2008
3 weeks, 4 days Brier is about to head out on a big adventure, and will be spending the next four nights in Seattle while the floors in his house are re-finished. Brier will bring with him his family, lots of diapers, and his first cold. Wish Mom and Dad luck that the cold doesn't return home with him.

Wednesday, September 24, 2008
1 week, 5 days Brier is a very happy baby, and often smiles (and even giggles) in his sleep. But today he melted his parents' hearts by looking at his mama and giving her a big, gummy smile. Weight: 9 pounds, 9 ounces.

Monday, September 22, 2008
1 week, 3 days On Sunday Brier enjoyed his first family outing, accompanying his Mom, Dad, and brothers to the Aquarium and out to lunch. Weight: 9 pounds, 6 ounces.

Friday, September 19, 2008
1 week Cale has nicknamed his baby brother Vambrier, and Dad thinks that's appropriate because Brier is always trying to nurse his neck. Brier is a very happy baby, content to be cuddled and loved by the plethora of people who adore him. He's growing up fast, and has already lost his cord stump and outgrown his newborn diapers.

Friday, September 12, 2008
Brier Marliave Teevan Hehmeyer arrived! Mom and Baby are happy and healthy following a lovely home birth.

The story of Brier's birth Brier's birth is so uneventful that there's almost nothing to tell. On Friday Alex and Jaime went out for their regular weekly lunch date, and then returned to work. Jaime had a few fairly strong contractions during lunch, and warned Alex to be on the lookout for a call. At 1:40pm she started timing her contractions, and an hour later she called the midwife to give her a heads up that Brier was probably coming tonight. Alex and Jaime headed home around 3:30pm and went for a walk around the neighborhood in the lovely sunshine. They returned home, played outside with the kids a little, and called the midwife to ask her to come.

The midwife and her assistant arrived at around 5:30pm. The family ordered pizza in and hung out answering the questions from Trivia Pursuit cards between contractions. As the contractions got more intense, Sheila took the kids out to play for an hour or two. Shortly before they returned Jaime crawled upstairs to the guest bedroom. Alex had set it up with candles and soft music; it was lovely and relaxing, and allowed Jaime to get a little bit of a break.

By 9pm Jaime was probably pretty close to complete, but she was also a little scared to actually deliver the baby. The second stage of her labor with Cale and Dillon took 7 minutes total -- to deliver two babies. She really wanted this birth to be less intense. So she lay on her left side and took it as easy as she could. Eventually, though, Jaime realized she had to embrace the intensity somewhat to actually get this baby out, and when she was sick of dealing with the discomfort of the contractions she started pushing in earnest. Brier started descending, Jaime's water broke, and the rest of delivery went very quickly. It was such a relief for Jaime to have that little creature out and on her belly.

The midwife and her assistant tiptoed out after straightening up and Jaime, Alex, and Brier settled in for a pretty solid night's sleep. His brothers were so excited to wake up and meet him in the morning. Jaime feels great, and Brier is perfect. Welcome to the world, little one!