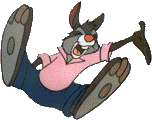 About Brier
About the Family
News and Updates
Photo Album
Contact
News and Updates
Toddler * Infant * Newborn * Pregnancy

Friday, September 12, 2008
39 weeks, 1 day Baby Brier Marliave Teevan Hehmeyer arrived! Mom and Baby are happy and healthy. More news to come.

Friday, September 5, 2008
38 weeks, 1 day As of yesterday, this is officially Jaime's longest pregnancy ever. All of Baby's family members are more than ready to meet him, but he seems perfectly content where he is.

Thursday, August 28, 2008
37 weeks Baby is technically full term today, and everything is set for him to make his arrival when he's ready. Good news: Mama tested negative for GBS.

Tuesday, August 19, 2008
35 weeks, 6 days Everything continues to go smoothly. Jaime had a number of contractions upon returning from Singapore, but as life has clamed down for her a little, so have the contractions. The baby is head down, snuggled deep in Jaime's pelvis, and getting ready to be born sometime soon. Jaime has enjoyed his regular bouts of hiccups and lots of big, strong, steady movements.

Friday, July 25, 2008
32 weeks, 1 day EVA Air almost didn't allow Jaime to board in Singapore yesterday because of how pregnant she was. Fortunately she managed to persuade them that this little one needs to be born at home with his family, and she, Griffin, and the baby-to-be had a relatively easy (but long) flight home.

Wednesday, July 23, 2008
31 weeks, 6 days The newest Teevan-Hehmeyer family member is in Singapore with his mother and big brother Griffin for the week. Baby is attending a conference there with his mom, while Griffin explores the island with friends. Baby has enjoyed lots of delicious food through his mother, but both Baby and Mom are looking forward to returning to Seattle tomorrow to start preparing for his arrival.

Monday, June 23, 2008
27 weeks, 4 days Jaime's lab work from last Wednesday's midwife appointment came back looking good. Her iron levels are fine and she again tested negative for CMV despite having caught every disease her three kids have thrown her way.

Thursday, June 19, 2008
27 weeks Baby officially enters the third trimester today. Mom and Dad enjoyed listening to his heartbeat and confirming all continues to go well at yesterday's appointment with the midwife.

Sunday, June 15, 2008
26 weeks, 3 days Baby spent his first Father's Day attending a party in his honor. Jaime's friends (led by Sheila) held a beautiful surprise shower.

Tuesday, May 13, 2008
21 weeks, 5 days A visit with the midwife passed uneventfully yesterday. Jaime enjoyed her Mother's Day on Sunday by attending an awesome prenatal yoga class (url) with Baby while Dad and his brothers played at the park.

Thursday, May 1, 2008
20 weeks Today's mid-pregnancy anatomical ultrasound revealed a beautiful, perfect, healthy baby BOY! Mom and Dad couldn't be happier, and can't wait to meet him in September.

Saturday, April 26, 2008
19 weeks, 2 days Jaime, Alex, and the three boys often read the book Welcome with Love, which is a children's story about a homebirth, told from the perspective of a young boy. The kids' favorite part is when the mother starts to make a lot of noise -- Griff, Cale and Dillon start screaming, yelling, and giggling. Everyone in the book wears the most beautiful socks. So Alex and Jaime have decided to buy hand knit socks for everyone who will be attending this baby's birth to wear during labor and delivery. Jaime's been searching high and low for special socks (including at Society Socks, Crazy Socks, and Le Vieux Rouet), and they have begun to arrive at the house.

Monday, April 14, 2008
17 weeks, 4 days Another trip to the midwife passed uneventfully. Jaime's thyroid pane and iron levels came back fine, so it looks like she's just tired from running after three little boys, working, and gestating all at the same time.

Thursday, April 10, 2008
17 weeks Jaime and Baby just returned from a week long trip to Florence, Italy, where the two attended the CHI conference together. It was hard for Jaime to follow a strict pregnancy diet while there with so much temptation: good wine, beautiful deli meats, etc. So she cheated a little.

Monday, March 17, 2008
13 weeks, 4 days All of Baby's big siblings got to meet Val the midwife today. Baby is doing well. Results from the nuchal scan came back good: 1 in 5000 for Down Syndrome, and 1 in 18,000 for Trisonomy 18. Jaime has been very tired and run down lately, so she had a thyroid panel run and her iron levels checked.

Tuesday, March 4, 2008
11 weeks, 5 days Jaime had another ultrasound today for a nuchal scan. Big brothers-to-be Cale and Dillon got to watch Baby wiggle and kick. Everything continues to look perfect.

Monday, February 18, 2008
9 weeks, 4 days Jaime and Alex met the second midwife in the midwife group today, and heard their little one's heartbeat. Baby seems to be doing great, and Jaime's holding up. Because everyone in the Teevan Hehmeyer household has been sick lately, Jaime was tested for the CMV virus (results came back negative).

Tuesday, February 5, 2008
7 weeks, 5 days An ultrasound today confirmed there is one single beautiful eight week old fetus with a heartbeat. Just what Mom and Dad always wanted. Incidentally, baby's heart rate was 174 bpm, while all of baby's brothers' rates were lower at similar gestational ages. Urban legend suggests this baby will be a girl, but scientific fact says everyone must just wait patiently.

Monday, January 28, 2008
6 weeks, 4 days Today Jaime and Alex met Val Sasson, a homebirth midwife, and they fell in love with her immediately. She or her partner Ali Tromblay (url) will be with the family to help welcome this little one into the world.

Sunday, January 13, 2008
4 weeks, 2 days A home pregnancy test reveals Jaime is pregnant!