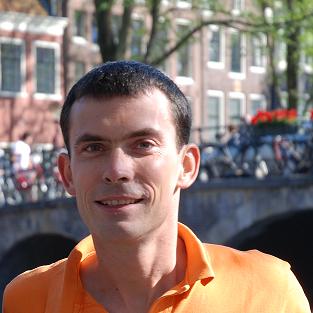 Thomas Vidick
Contact
Simons Institute
Calvin Hall, UC Berkeley, Berkeley CA 94720, USA
vidick at csail dot mit dot edu
CV (Feb. 2013)
I am currently a Research Fellow at the Simons Institute in Berkeley. In Fall 2013 I was a Visiting Fellow in the Mathematics of Quanutm Information programme at the Newton Institute in Cambridge, UK. From Dec. 2011-July 2013 I was a postdoc in MIT's CSAIL, under the supervision of Scott Aaronson. Before coming to MIT I obtained my Ph.D. in UC Berkeley's theory group. My advisor was Umesh Vazirani. Prior to Berkeley, I obtained a Maitrise in mathematics from Ecole Normale Supérieure in Paris, and a Masters in computer science from Université Paris 7, under the supervision of Julia Kempe.

In June 2014 I will be joining the Computing and Mathematical Sciences Department at Caltech as an assistant professor.

I help organize TCS+, an online seminar series in theoretical computer science, accessible to the widest possible audience, and ensuring a carbon-free dissemination of ideas across the globe.
Publications