Changshui Zhang, Andrew Zisserman, Bernhard Scholkopf, and William T. Freeman




Overview
We explore whether we can observe Time's Arrow in a temporal sequence -- is it possible to tell whether a video is running forwards or backwards?
We developed three methods based on machine learning and image statistics, and evaluate these methods on a video dataset collected by us.
Video Dataset (link)
We collect 180 high-quality videos, each is around 6-10 seconds. The video contains 155 forward sequences and 25 intentionally backward sequences. The full dataset can be downloaded here.
Method #1: Flow words
Videos are described by SIFT-like ''flow-words'', based on optical flow instead of image edges. We obtain 50 words from the training dataset, and achieve 75%-90% classification accuracy in three-fold cross validation.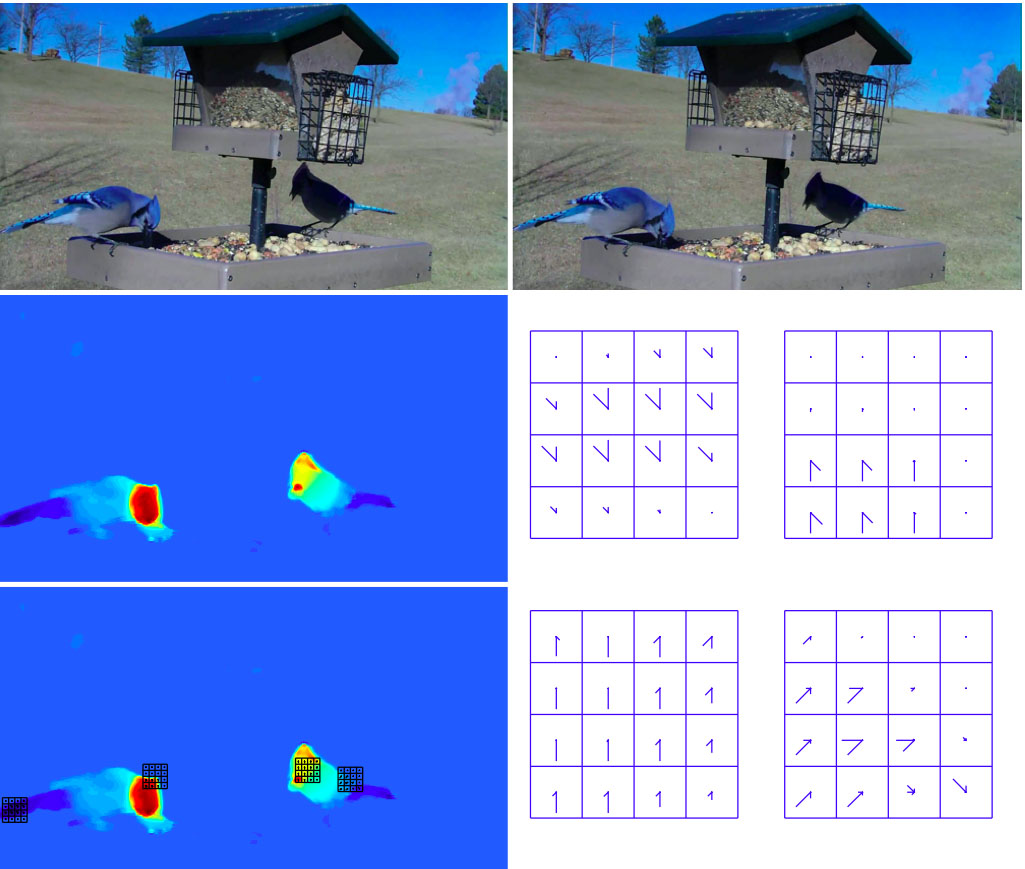 Method #2: Motion causality
Consider the case when a motion causing another motion, such as a ball hit another balls. By using this cue, the accuracy is about 70%.

Method #3: Auto-regressive model
Consider the case when the object motion is linear, meaning that the current velocity is affected by the past. The motion noise is asymmetric between forward and backward sequence. Using only this cue,we achieve accuracy of 58%.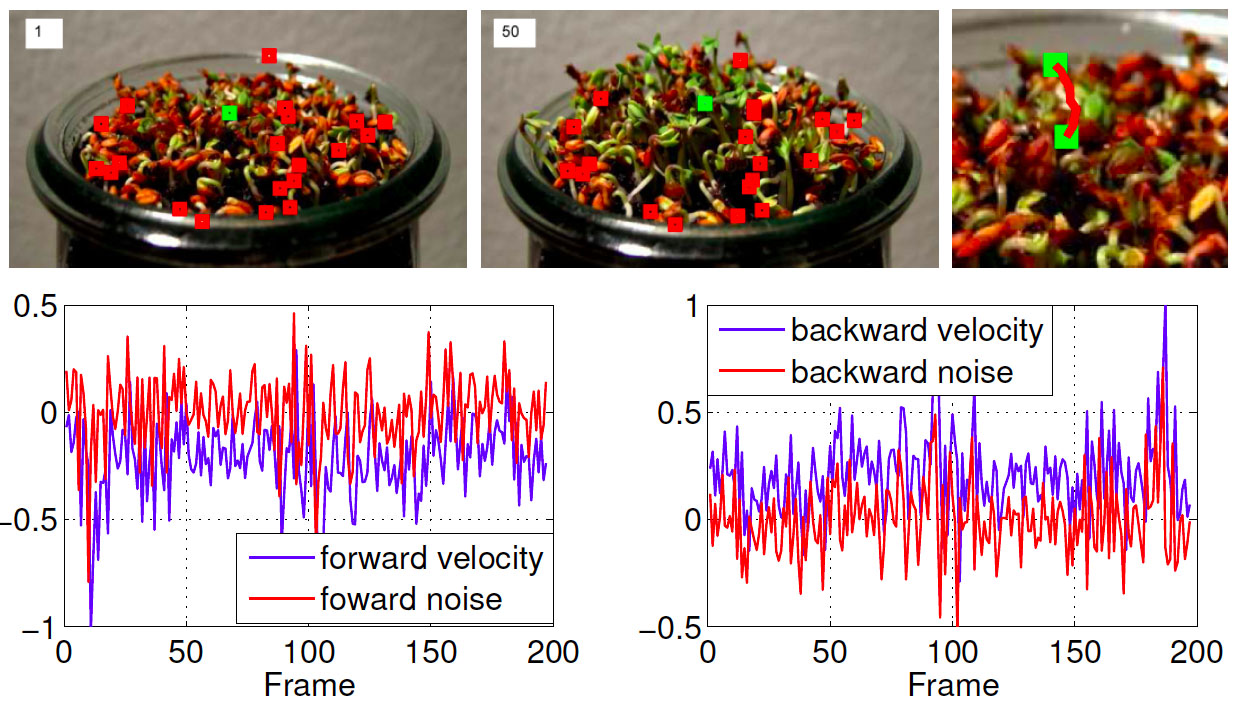 Source code
The source code and the learnt flow words are released on the
software page
.
Publications
Seeing the Arrow of Time
IEEE Conference on Computer Vision and Pattern Recognition, 2014
Acknowledgements
This work was supported in the UK by ERC grant VisRec no. 228180, in China by 973 Program (2013CB329503), NSFC Grant no. 91120301, and in the US by ONR MURI grant N00014-09-1-1051 and NSF CGV-1111415.
---