Hi there! Currently, I am in the fifth year of my Ph.D. in computer science at the MIT EECS department working with
David Karger
, in
CSAIL
and more specifically, the
Haystack Group
.
Here are some interviews I've done or profiles written about my work:
- Interview with the Harvard Berkman Klein Center
- Interview with Gates Cambridge
- Interview with the Heidelberg Laureate Forum
- I'm in a profile of academics on the frontlines of fake news research
I started a fellowship at the Harvard Berkman Klein Center for 2018-19, thinking and writing about online content moderation, particularly in the context of online harassment and misinformation.
I spent my summer at Microsoft Research in Redmond, MA and worked with Justin Cranshaw on building a Slack chat app to annotate and summarize chat conversations.
I spent my summer at Google Research in San Francisco, CA and worked with Bryan Culbertson and Praveen Paritosh on classifying back-and-forth posts within forums like Reddit with their discourse act towards improving applications such as search.
I spent my summer at Google Research in Mountain View, CA and worked with Jilin Chen and Ed Chi on using crowdsourcing to evaluate and refine search clusters for a mobile app store.
I spent my summer at Microsoft Research in Redmond, WA and worked with
Scott Counts
on modeling and predicting policy change using Twitter.
Previously, I worked as a software engineer at
NewsCred
, a startup in the news aggregation, syndication, and management business, in NYC.
After my undergrad, I pursued an MPhil at Cambridge University as a
Gates Cambridge Scholar
and resident of Trinity College, for an MPhil in Advanced Computer Science from the
Cambridge Computer Laboratory
. My research was in the
NetOS group
and supervised by
Cecilia Mascolo
.
Several summers ago, I worked with
Rutgers Social Media Lab
and
Yahoo! Research Lab NY
as a research scientist. My research was conducted under the guidance of
Mor Naaman
of Rutgers and
Jake Hofman
of Yahoo! Research.
As an undergraduate, I graduated summa cum laude from Rutgers University with a major in Computer Science and minors in Economics and Mathematics. My senior thesis, advised by
Mor Naaman
, focused on creating a framework to analyze large quantities of Twitter messages using Apache Hadoop.
I was president of Women in Computer Science at Rutgers and spearheaded two years of fundraising for the Women's Technology Empowerment Centre, an organization that teaches computer topics to young girls in Nigeria.
Other Activities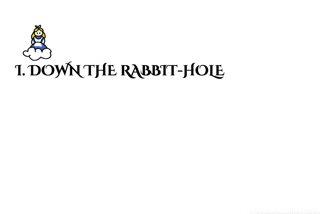 I've worked on many programming projects for fun and for classes. Here are some that I have worked on more recently:
BookSplice - a content-based recommender system for books based on user-defined tags taken from Goodreads. For the Codex Literary Hackathon in Feb 2017 at the MIT Media Lab. I was also on the organizing committee for this hackathon!
[github]
Down the Rabbit Hole - turning reading into an interactive exploratory environment! Read a book while moving a character around a space, where the words form platforms for the character to jump. For the Codex Literary Hackathon in Jan 2016 at the MIT Media Lab. I was also on the organizing committee for this hackathon!
[Demo of Alice in Wonderland] [Github]
Neural Public Library - a combination of a recursive neural net trained on book titles along with an API mashup that generates new book covers with hilarious results! For the Codex Literary Hackathon in summer 2015.
[Twitter] [Github]
WeCott - a prototype of a community website for boycotting and buycotting items. Initiated at the Hacking iCorruption hackathon hosted by MIT/Harvard and developed further in a Future of News class with participating journalists. We won 2nd place at the hackathon!
[github]
Lucy.js - a fully client side search engine that extends the capabilities of the IndexedDB API to allow full-text search. We implemented inverted indexes, prefix and suffix tries, and our own hybrid approach. For MIT 6.830 Databases final project. Github contains JavaScript code, poster, paper, client-side demo, and client and server-side demo.
[github]
RouteScout - a web application for bicyclists to exchange information such as where accidents occurred and particular tips for different routes. Created using iterative design and prototyping. For MIT 6.813 User Interface Design final project.
[github]
Automatic Clustering of OPTICS - an implementation of an automatic hierarchical clustering algorithm given reachability plots output by the OPTICS algorithm. Written in Python.
[github]
Baitless - RSS feed generator that allows anyone to change the titles of articles in existing RSS feeds to rid them of clickbait. People can upvote new titles and subscribe to the new RSS feed with most upvoted baitless titles.
[github]
Quick script to scrape highlights off of the Amazon Kindle Top highlights page.
[Code]
A simple, nice-looking, interactive quiz in HTML and Javascript.
[Code]
Besides being a student and researcher, I am also a competitive tennis player, having played tennis since the age of 5.
Currently, I am a volunteer assistant tennis coach for the DIII MIT Women's Tennis Team.
In my Masters, I played for the Cambridge University Women's Blues Varsity Squad, competed in the BUCS (British Universities and Colleges Sport) Championship, played at Wimbledon in a fixture against the All England Club, and earned a Blue for defeating Oxford University in the annual varsity match.
In my undergraduate years, I was a Division-I athlete, participating in the Rutgers Women's Tennis Team as part of the Big East Conference. Over four years, I was voted Captain and MVP, compiled a 67-18 singles record and 62-24 doubles record, mostly all at 1st position. Highlights include being named an Academic All-American (third team), winning the 2011 National Arthur Ashe Award for Scholarship and Leadership, maintaining an undefeated singles record in home matches at Rutgers, and becoming nationally ranked in the U.S. for doubles.
Here's an embarassing interview I did in college:
One of my favorite hobbies is film photography. Nowadays I shoot with a Nikon F100 film camera as well as a D7100 DSLR on occasion. Previously I shot with a Nikon FM-10 as well as a Canon XSi. I also enjoy traveling and take many photos when I travel. See below for a slideshow of my most recent images.