Some Related Papers and Web Links Sample FTM RTT measurements: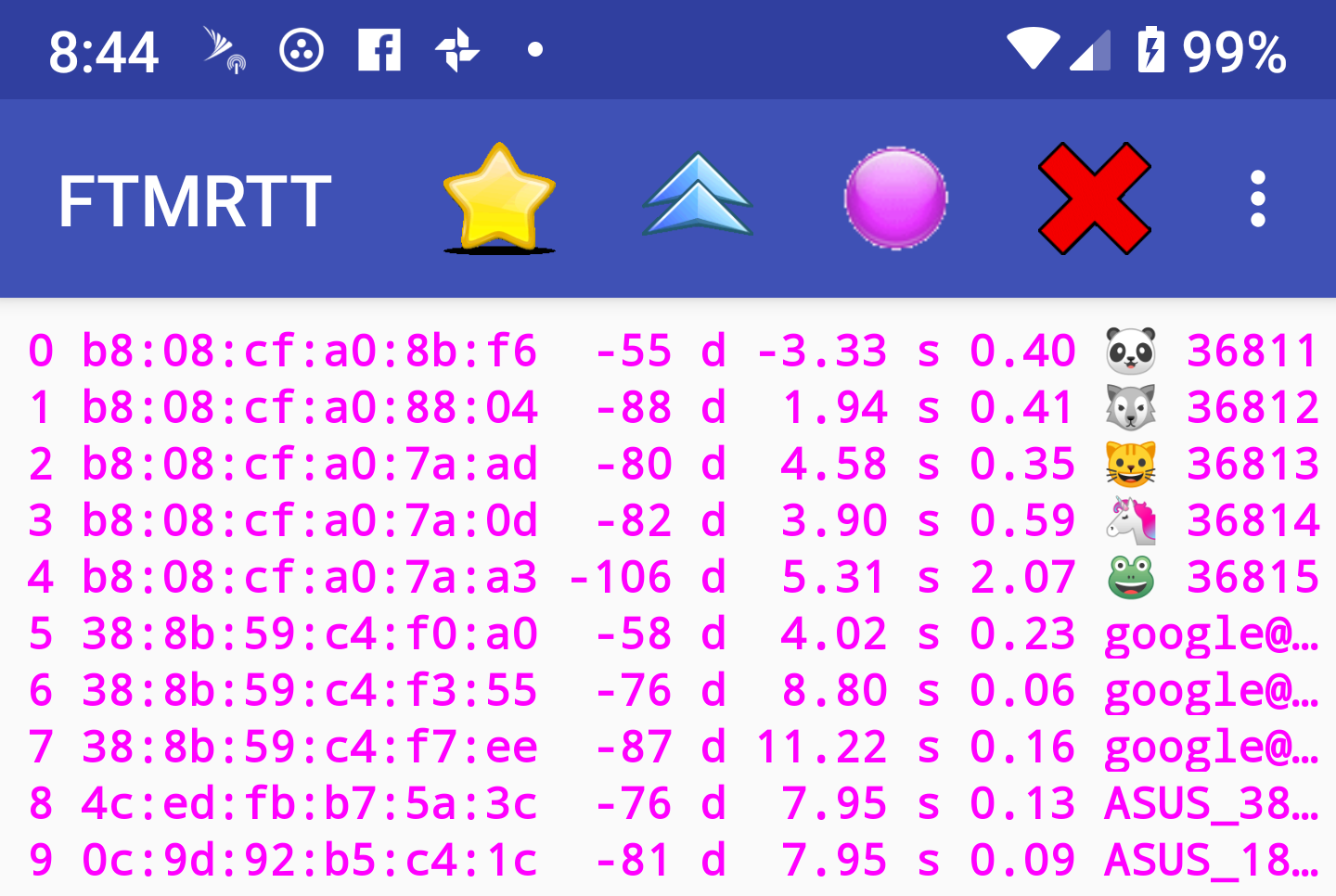 In the above screenshot, each line shows BSSID (MAC address), average dBm, distance measurement in meter (d), standard deviation (s) and SSID. The averages and standard deviations are over 16 runs (each of which consists of 7 round trip measurements). (Note: the SSID of the first five APs include some icons from above the UNICODE basic language plane (BPL), set up in Compulab WILD APs using UTF-8 encoding). The negative distance measurement in the first row is because of a 5.5 m offset discussed in Some Issues, Problems, and Current Limitations (that offset affects all of the first five lines above).

You can download the WifiRttScan App from Google (the app will only install on phones that support FTM RTT and run Android Pie or later). They say the following: "The WifiRttScan app is a research, demonstration, and testing tool for developers, vendors, universities, and more. With this app it is possible to obtain a 1-2 meter range accuracy to nearby WiFi RTT (IEEE 802.11mc) capable access points. This is especially useful indoors where GPS is not available. Developers, OEMs and researchers can use this tool to validate range measurements enabling the development of positioning, navigation and context-aware applications based on the WiFi-RTT API."

Click on the following image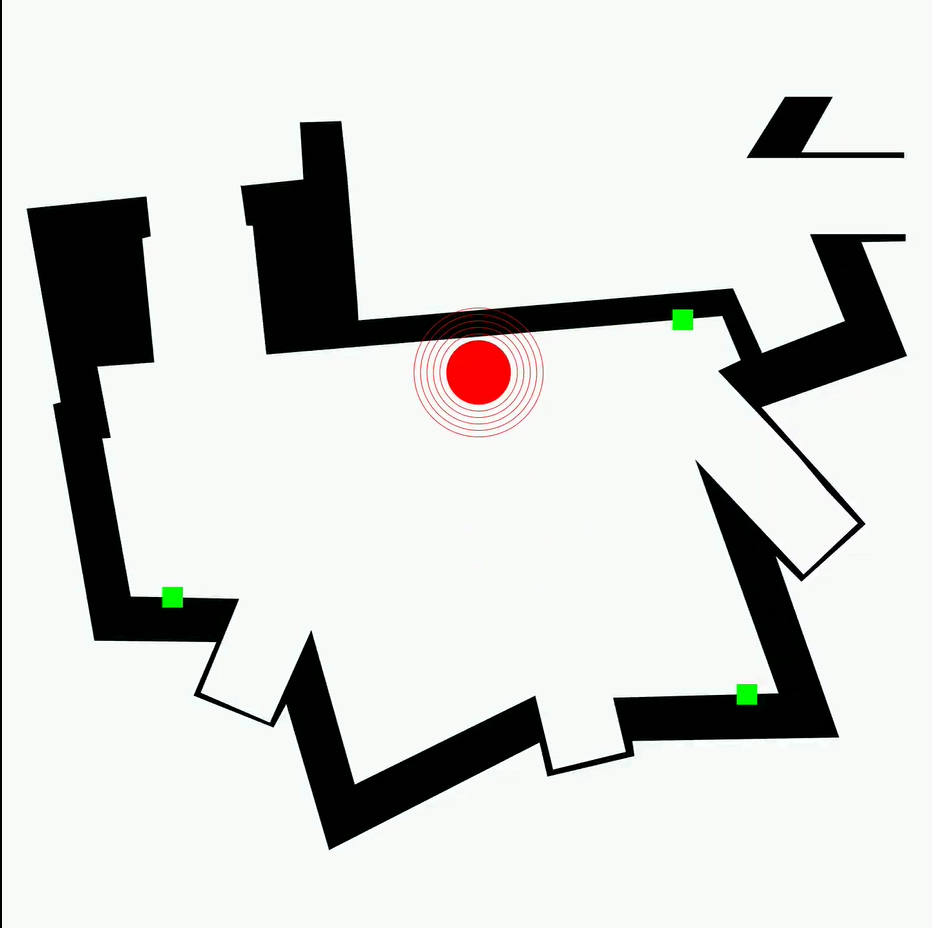 for a short video of an Android phone being carried around in a seminar room. The green spots are the locations of three AP responders. For scale, the distance from the left edge to the right edge of the displayed area is 18 meter. The update rate here is two samples per second (Android takes 30 to 50 msec per AP to do the actual ranging). In this case, the floor plan is used only for visualization and not used in the computation of the position of the phone, and no use is made of remembered state or prior probability distributions (i.e. previously computed locations are not used).
---
Berthold K.P. Horn, bkph@ai.mit.edu