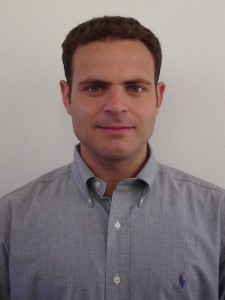 Georgios Smaragdakis is currently a Professor with
Technical University (TU) Berlin
and Chair for
Internet Measurement and Analysis
. George is also an Associated Researcher with
Max Planck Institute for Informatics
, a Principal Investigator and Fellow at the
Berlin Institute for the Foundations of Learning and Data (BIFOLD)
, and a Research Collaborator with
Akamai Technologies
.
From 2014-2017 he was a Marie Curie fellow at the
Massachusetts Institute of Technology (MIT)
Computer Science and Artificial Intelligence Laboratory (CSAIL)
, and from 2015-2018 a research affiliate with the
MIT Internet Policy Research Initiative (IPRI)
. From 2008-2014 he acted as Senior Researcher at
Deutsche Telekom Laboratories
. In 2008 he was a research intern at
Telefonica Research
. He earned the Ph.D. degree in Computer Science from
Boston University
in 2009 and the Diploma in Electronic and Computer Engineering from the
Technical University of Crete
.
His research brings a data- and measurement-driven approach to the study of the Internet's state, health, resilience, and performance, as well as to the enhancement of Web privacy.
Selected Awards and Honors
• 2021:
Communications of the ACM Research Highlights
• 2021:
IEEE Senior Member
• 2020:
ACM Senior Member
• 2020:
IETF/IRTF Applied Networking Research Prize
• 2019: Best of
ACM SIGCOMM Computer Communication Review (CCR)
• 2019:
IETF/IRTF Applied Networking Research Prize
• 2019: Best paper award in
ACM CoNEXT
• 2018: Best paper award in
ACM Internet Measurement Conference (IMC)
• 2017: Best paper award in
IEEE INFOCOM
• 2016: Best paper award in
ACM Internet Measurement Conference (IMC)
• 2015: Best paper award in
ACM CoNEXT
• 2015:
European Research Council (ERC)
Starting Grant Award (
ResolutioNet
)
• 2013:
Marie Curie International Outgoing Fellowship
• 2011: Best paper award in
ACM Internet Measurement Conference (IMC)
News