Short Bio
I am a PhD student at Harvard University working with Professor Hanspeter Pfister. My research involves explaining the performance of deep neural networks through the lens of Statistics and Visualization.

Before this, I was research assistant at MIT working with Fredo Durand on understanding the generalization behaviour of neural networks across variations in viewpoints, light source distributions, object poses and other scene atttributes.

This summer I will be joining in Adobe Research for an internship with Connelly Barnes and Eli Schectman.

In the past, I have been an intern at Microsoft Research Redmond, a master's student at Harvard University, and an undergraduate at IIT Delhi back home in India.
Apart from research, I am extremely passionate about teaching, and spend significant time writing tutorials/giving lectures in and around Boston. Click on the "Talks" or "Tutorials" section above for those. Actively seeking collaborators for side projects. This includes tutorials, and other tools I am interested in building. If interested, please drop me a mail.
Experience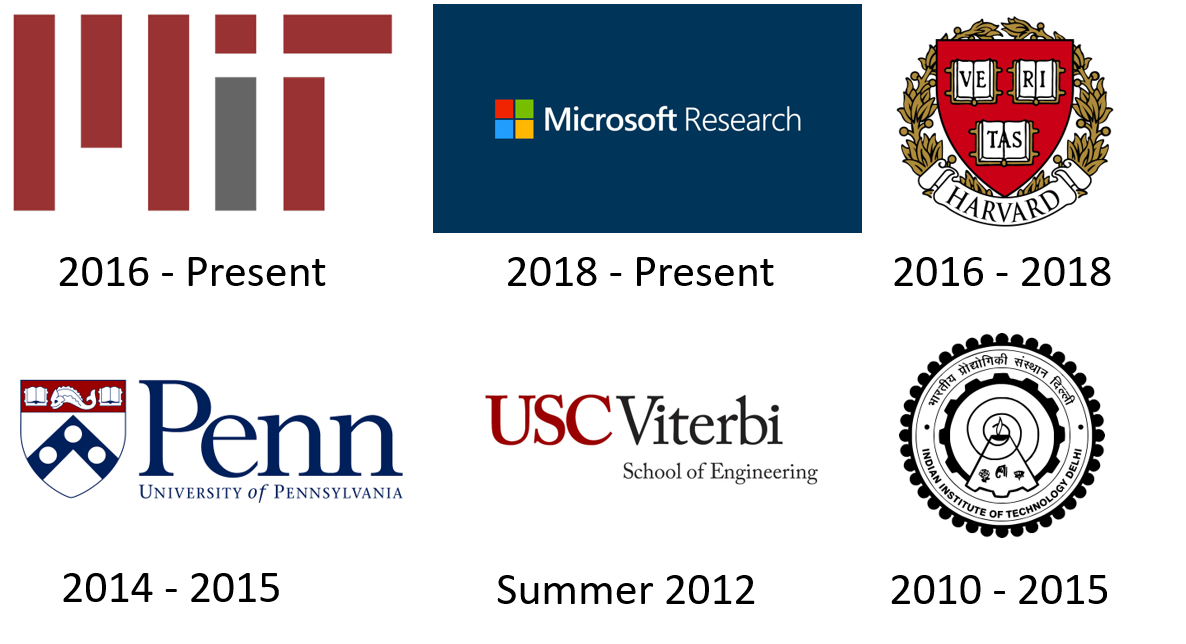 Awards and Scholarships
Snapchat Research Scholarship, 2018
UIST conference honorable mention paper award, 2017
Harvard SEAS Fellow, 2016-2018
Government of India MHRD scholarship, 2014-2015
One of thirteen students in the Viterbi India Program, 2012
Publications
Computer Vision
Machine Learning in Biology
An ensemble micro neural network approach for elucidating interactions between zinc finger proteins and their target DNA. BMC Genomics, 17(13), 97 (2016). [PAPER]
Shayoni Dutta , Spandan Madan, Harsh Parikh, Durai Sundar.
Exploiting the recognition code for elucidating the mechanism of zinc finger protein-DNA interactions. BMC Genomics, 17(13), 109. (2016). [PAPER]
Shayoni Dutta , Spandan Madan, Durai Sundar.
Posters
Understanding Infographics through Textual and Visual Tag Prediction. NECV'17.
Madan, S.*, Bylinskii, Z.*, Alsheikh, S.*, Recasens, A.*, Zhong, K., Pfister, H., Durand, F. and Oliva, A., 2017.
Invited Talks
U.C. Berkeley vision seminar.
MIT graphics seminar.
Harvard Business School - machine learning for managers[LINK]
HackMIT - AI v/s Deep Learning v/s Machine Learning.
MIT Blueprints - an introduction to computer vision.[LINK]
Reviewing Experience
One paper for TPAMI
Two papers for CVPR'18