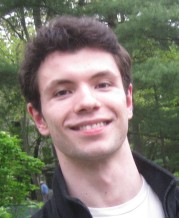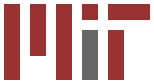 ---
I have graduated in February 2020.

For updates, please visit https://alinush.github.io

I was a PhD student MIT CSAIL, advised by Professor Srinivas Devadas.
My research interests were in secure communication, public-key directories, cryptographic puzzles, cryptocurrencies, anonymity and privacy-preserving web applications.
I received an S.M. in EECS from MIT in 2015 and a B.S. in Computer Science from Stony Brook University in 2012, where I worked under the guidance of Professor Radu Sion.
---
Publications
You can see the updated list here.
Teaching
CSE114 Introduction to Java, Teaching Assistant, Stony Brook University, Fall 2009, supervised by Richard McKenna.
CSE230 Intermediate Programming in C/C++, Teaching Assistant, Stony Brook University, Spring 2011, supervised by Prof. Shaunak Pawagi.
6.006 Introduction to Algorithms, Teaching Assistant, Massachusetts Institute of Technology, Spring 2014, supervised by Prof. Srini Devadas.
Curriculum vitae (CV)
You can find my CV here.
Paraphernalia
I am a hoarder.
Courses
Edu
Unclassified