Charles E. Leiserson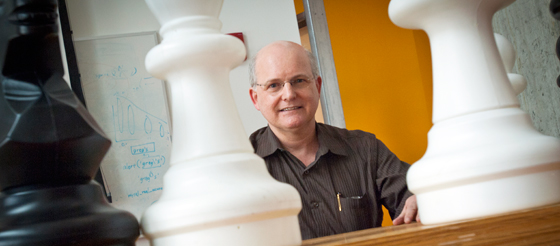 Charles E. Leiserson is Professor of Computer Science and Engineering in MIT's Department of Electrical Engineering and Computer Science (EECS) and a Margaret MacVicar Faculty Fellow. He is a member of MIT's Computer Science and Artificial Intelligence Laboratory (CSAIL), a member of the Lab's Theory of Computation Group (TOC), and head of its Supertech Research Group (Supertech). Professor Leiserson is an ACM Fellow and a senior member of both IEEE and SIAM.
If you are interested in information about Professor Leiserson's textbook Introduction to Algorithms, please visit the MIT Press website.
If you are interested in Professor Leiserson's workshop on Leadership Skills for Engineering and Science Faculty, please visit the MIT Professional Education Program website.