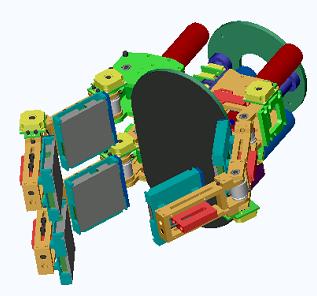 A CAD model of the hand.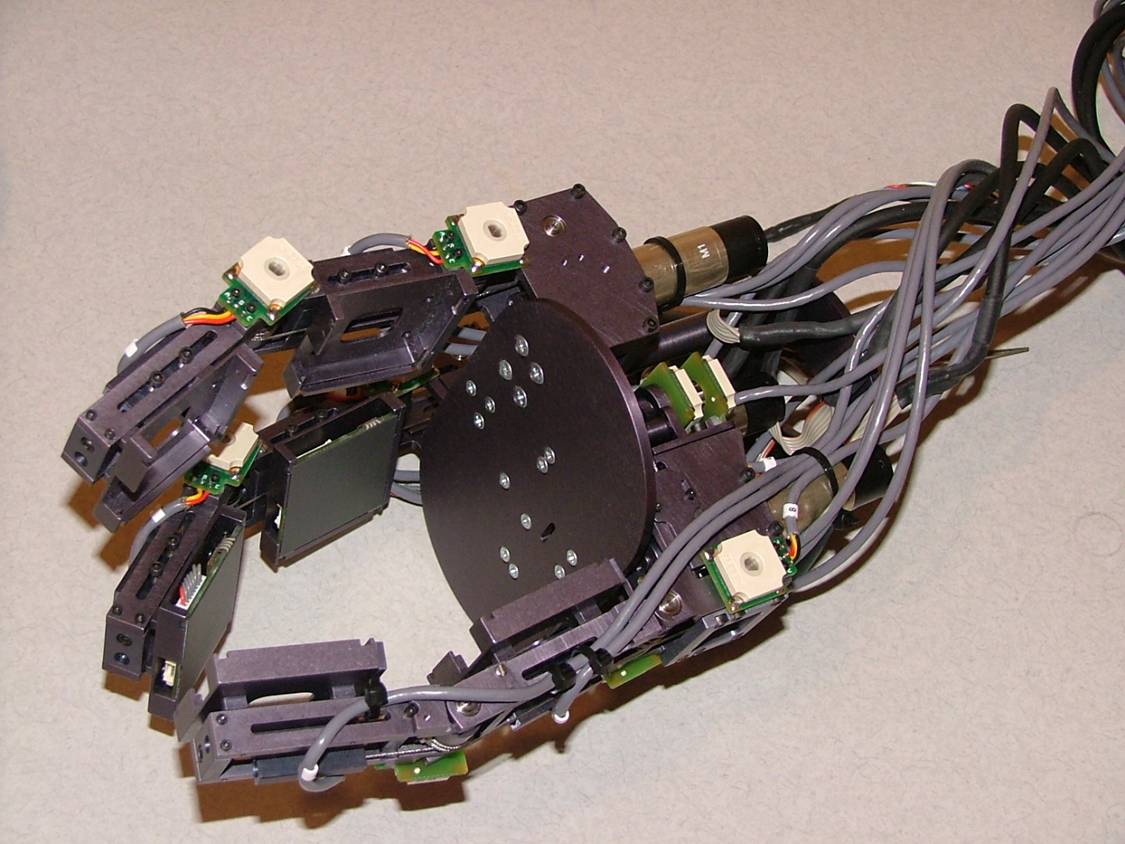 Hand assembled.

The hand was designed to be compliant. It has postion and force control of the fingers.Additionally, it has very sensitive tactile sensros.
Each of the fingers has series elastic actuators in its joints. The actuator used in shown later. A finger has two mecahnical cupled links. However they can decouple to conform to an object. The thumb and the middle finger can also rotate using series elastic actuator. The tactile sensors were custom made for doing manipulation task. Details about them can be found here. More details about the platform can be found here.