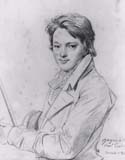 Art and Representation, new Principles in the Analysis of Pictures, John Willats, Princeton Univ Pr; ISBN:0691087377, 1997
Perception and artistic Style, D. M. Parker and J. D. Deregowski, North Holland Press, Advances in psychology, 73, 1990
Vision Science: From photons to phenomenology, Palmer, MIT Press
Foundations of Vision, B. A. Wandell, Sinauer, 1995.
Visual Perception : Physiology, Psychology and Ecology, Vicki Bruce, P.R. Green and M.A. Georgeson, Psychology Pr, 3rd Edition, 1996.