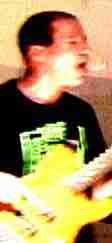 We live in a complex, demanding world. We at the Broken Plank and at MakeSweet.com are committed to bringing you everything you need to survive in this increasingly hostile environment. Within this site you will find:
| | |
| --- | --- |
| | Totally toons, highly effective business presentations we call "cartoons" that capture important concepts in a succinct manner. |
| | Clanking Plank, machines and utilities for managing complexity in innovative ways, such as by adopting a horde of rampaging penguins. |
| | Documentaries, in-depth coverage of important issues of relevance to the stock markets, such as the psychology of lemmings. |
| | Seamus Speaks, exclusive reports from our reporter in Ballydehubareenalough, Ireland, to give you the hard data you need for day-to-day business decisions. |
| | Bell's Briefs, stories and articles by (very nearly) world-famous author, Dalek Bell, that are sure to provide a strong foundation for any company's business model. |
Recent articles
| | |
| --- | --- |
| | Episode III of "Mr. Big Goes Ballistic." Evil has Good trapped in the toilet. |
| | |
| --- | --- |
| | What compulsion drives us to corner our friends and neighbours and bombard them with the latest saga of Mrs. Halmartin and her plumber? Why do we insist on having heated arguments about why a simple clogged shower is taking so long to fix? |
| | |
| --- | --- |
| | The end of the universe wasn't much fun really, but after the initial unpleasantness with the being ripped into infinitesimal shreds bit, it all got sorted out and everyone went away happy. |
| | |
| --- | --- |
| | An epic in zero parts. |
See "What's new" for other recent additions.
---
Year 1900 statement: Our computers have been carefully validated to ensure they will not confuse the year 1900 with 1900, and this site has been officially declared year 1900 compliant.
---
The opinions expressed within the Broken Plank are not the opinions of those who operate the host server. Well at least I imagine not, although I haven't specifically quizzed them on their theories as to why Spock's ears are pointy.
---
*Well a few weeks at least.