---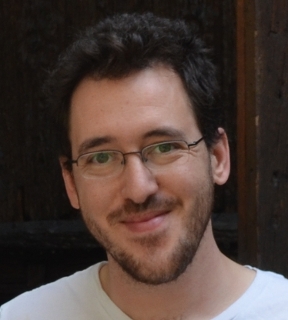 I am a postdoc in Roger Levy's Computational Psycholinguistics Lab at MIT BCS. I obtained a PhD in computer science from MIT EECS where I was a member of CSAIL, CBMM and InfoLab.
Before coming to MIT, I completed a Masters degree in computational linguistics at Saarland University and the University of Nancy, and a Bachelor's degree in cognitive science and Amirim honors program at the Hebrew University of Jerusalem.
My research lies on the intersection of Natural Language Processing (NLP) and cognitive science. I currently study how eye movements during reading can be used to infer reader characteristics and cognitive state, and improve NLP. Other related interests include multilingualism, evaluation methodology and grounded language acquisition.
Email: (last name)@mit.edu, Twitter
Research Assistant, Masters and PhD Positions at the Technion
In Fall 2021 I will start a faculty position at the Technion. I am looking for bright and highly motivated students with strong interest in language to join my lab. Please get in touch for more information!
News
CoNLL 2020 Paper: Bridging Information-Seeking Human Gaze and Machine Reading Comprehension
ACL 2020 Paper: STARC: Structured Annotations for Reading Comprehension
Area Chair at CoNLL 2020
Area Chair for Cognitive Modeling and Psycholinguistics at ACL 2020