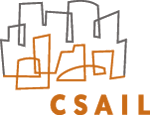 I graduated in September 2012 with a Ph.D. in Electrical Engineering and Computer Science at the Computer Science and Artificial Intelligence Laboratory (CSAIL) at MIT, working in the NetMIT group with Prof. Dina Katabi. I am also a member of the MIT Center for Wireless Networks and Mobile Computing.

I was previously at Akamai Technologies, where I played a key role in the design and implementation of their global traffic management solution, among other things.
Papers
Conferences
Journals
XORs in the Air: Practical Wireless Network Coding
Sachin Katti, Hariharan Rahul, Wenjun Hu, Dina Katabi, Muriel Médard, and Jon Crowcroft
IEEE/ACM Transactions on Networking, 16(3), Pages 497-510, June 2008. [pdf]
Winner of the 2009 IEEE William R. Bennett Prize.

An Experimental Study of Poly-Logarithmic Fully-Dynamic Connectivity Algorithms
Raj Iyer, David Karger, Hariharan Rahul, and Mikkel Thorup
ACM Journal of Experimental Algorithmics, 6, 2001. [pdf, ps, ps.gz]
Supplement to the paper: Source code and test files (tar.gz)

A new distributed route selection approach for channel establishment in real-time networks
G. Manimaran, Hariharan Rahul, and C. Siva Ram Murthy
IEEE/ACM Transactions on Networking, 7(5), Pages 698-709, October 1999. [pdf]
Workshops and Posters
Poster: Clock Synchronization for Distributed Wireless Protocols at the Physical Layer
Omid Abari, Hariharan Rahul, and Dina Katabi
ACM MobiCom 2014, Maui, HI, September 2014. [pdf]
Winner of the 2014 ACM SRC.

One-Size-Fits-All Wireless Video
Szymon Jakubczak, Hariharan Rahul, and Dina Katabi
ACM HotNets 2009, New York City, NY, October 2009. [pdf]

An End-System Architecture for Unified Congestion Management
Hariharan Rahul, Hari Balakrishnan, and Srinivasan Seshan
HotOS 1999, Rio Rico, AZ, March 1999.
Contact Information
I go by Rahul, even though that is officially my last name.

Hariharan Rahul
Room 32-G934
Computer Science and Artificial Intelligence Laboratory (CSAIL)
The Stata Center, 32 Vassar Street
Cambridge, MA 02139

email: rahul
domain: csail.mit.edu