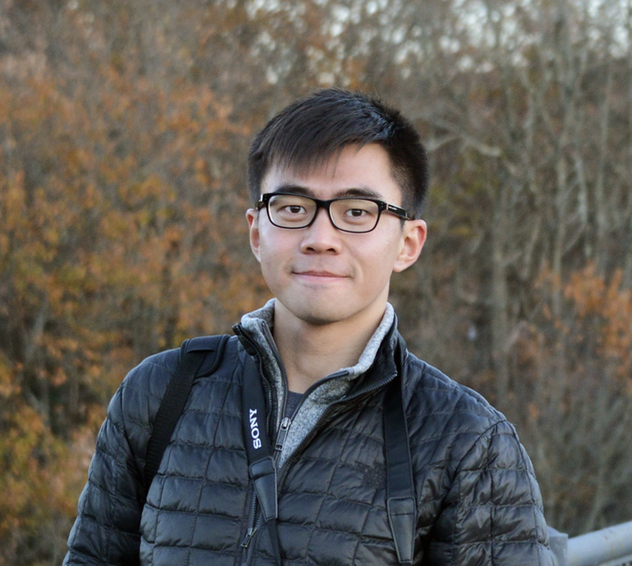 Ruizhi Liao

Ph.D. Student


Computer Science and Artificial Intelligence Laboratory (CSAIL)
Department of Electrical Engineering and Computer Science (EECS)
Massachusetts Institute of Technology (MIT)


E-mail: ruizhi [at] mit.edu





Short Bio
I am currently a third-year PhD student at MIT, supervised by Polina Golland. My research interests lie in biomedical data and image analysis, motivated by the goals of improving clinical practice and healthcare through computation. I received my Bachelor degree from Tsinghua University in 2015. During my undergraduate study, I have been lucky to work with professors Weibei Dou (Tsinghua), Hongen Liao (Tsinghua), and Lauren O'Donnell (BWH, HMS). I spent my summer in Oculus as a research intern in 2017.
Education
Massachusetts Institute of Technology2015-present
Ph.D. student

Tsinghua University2011-2015
B.Eng.
Publications
R. Liao, L. Ning, Z. Chen, L. Rigolo, S. Gong, O. Pasternak, A. Golby, Y. Rathi, L. O'Donnell
Performance of Unscented Kalman Filter Tractography in Edema: Analysis of The Two-tensor Model.
NeuroImage: Clinical.
[PDF]

M. Zhang, R. Liao, A. Dalca, E. Turk, J. Luo, E. Grant, P. Golland
Frequency Diffeomorphisms for Efficient Image Registration.
International Conference on Information Processing in Medical Imaging (IPMI), 2017 (Oral presentation).
[PDF]

R. Liao, E. Turk, M. Zhang, J. Luo, E. Grant, E. Adalsteinsson, P. Golland
Temporal Registration in In-Utero Volumetric MRI Time Series.
International Conference on Medical Image Computing and Computer Assisted Intervention (MICCAI), 2016.
[PDF] [video] [MIT News]

R. Liao, W. Dou, M. Zhang, H. Chen, S. Li
A Framework for Mapping Scalable Human Brain Anatomical Networks via Diffusion MRI.
IEEE-EMBS International Conference on Biomedical and Health Informatics (BHI), 2016 (Oral presentation).
[PDF]

F. Chen, R. Liao, H. Liao
Fast Registration of Intraoperative Ultrasound and Preoperative MR Images Based on Calibrations of 2D and 3D Ultrasound Probes.
World Congress on Medical Physics and Biomedical Engineering, 2015.
[PDF]
Awards
Siebel Fellowship, 2016
Merrill Lynch Fellowship, 2015
Changhong Scholarship, 2014
Hengda Scholarship, 2013
China Scholarship Council-Scholarship, 2013
Samsung Scholarship, 2012