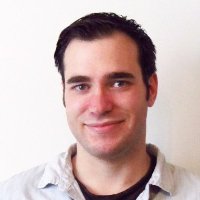 I am a research scientist at the Computer Science and Artificial Intelligence Laboratory (CSAIL) at the Massachusetts Institute of Technology (MIT). Previously I was a postdoctoral associate at MIT CSAIL working with Aude Oliva, Antonio Torralba, and Wojciech Matusik.

I am currently working on deep learning approaches to scene understanding and visual navigation with the Toyota-CSAIL Research Center and the IBM-MIT Laboratory for Brain-inspired Multimedia Machine Comprehension (BM3C).

While earning my PhD I researched scalable inverse optimal control as part of the Purposeful Prediction Lab at the University of Illinois at Chicago (UIC) under Brian Ziebart.
Contact:
mmonfort@mit.edu